Schon 14 Monate vor der eigentlichen Maserati-Affaire bei der Treberhilfe waren die wesentlichen Daten und Fakten zu Hans-Harald Ehlert öffentlich bekannt. Stefan Schneider geht der Frage nach, warum das so lange niemanden großartig interessiert hat und welche Mechanismen dem zu Grunde liegen.
Tempoüberschreitung. Wir reden über die Berliner Treberhilfe nicht erst seit dem Bekanntwerden der sogenannten Maserati-Affaire im Februar 2010. Zur Erinnerung: Zu diesem Zeitpunkt wurde bekannt, dass im Juni 2009 der Dienstwagen des Geschäftsführers der Treberhilfe, Hans-Harald Ehlert, in Mecklenburg-Vorpommern mit überhöhter Geschwindigkeit geblitzt worden war. Das daraufhin fällige Bußgeld wollte Ehlert aber nicht zahlen, und da der Fahrer nicht festgestellt werden konnte, erhielt die Treberhilfe die Auflage, ein Fahrtenbuch zu führen. Gegen diese Auflage setzte sich Ehlert vor dem Berliner Verwaltungsgericht zur Wehr. Damit begann eine öffentliche Diskussion über die Frage, welche Fahrzeuge für Sozialunternehmen angemessen sind. Wenige Tage später teilte die Treberhilfe mit, daß der Maserati verkauft sei. Aber der Wagen wurde wieder in Potsdam gesehen und trug auch noch das alte Berliner Kennzeichen.
Unternehmerphilosophie. Parallel zu diesen Vorgängen um den Maserati wurden immer neue Informationen zum Geschäftsgebahren von Ehlert in der Öffentlichkeit debattiert. Ob es denn angemessen sei, dass der Geschäftsführer eines sozialen Unternehmens sich ein Jahresgehalt von rund 300.000 EUR genehmigt und eine von seinem gemeinnützigen Unternehmen erworbene Villa am Schwielowsee zu ungewöhnlich günstigen Mietkonditionen privat bewohnt. Ob es zulässig war, auf Rechnung der Treberhilfe einige lukrative Aufträge an die K&L GmbH zu vergeben, eine Firma, an der er ebenfalls beteiligt ist und bei der er zeitweise auch als Geschäftsführer eingetragen war. Geäußert wurde der Verdacht, dass Gelder unrechtmäßig aus dem Unternehmen, in diesem Fall der Treberhilfe gGmbH, entnommen und für private Zwecke benutzt worden seien. Auch sind die vom Unternehmen erwirtschafteten Überschüsse ins Stammkapital geflossen und waren damit zur Hälfte nominell im Privateigentum von Ehlert. Die Überschüsse der Treberhilfe kamen zu Stande durch eine Überbelegung der Einrichtungen in Verbindung mit dem Tatbestand, dass den Mitarbeiter_innen untertarifliches Gehalt gezahlt und nur 20 Tage Urlaub im Jahr gewährt wurde. Folgerichtig wurden dann auch am 29. April 2010 die Büros der Treberhilfe von der Berliner Staatsanwaltschaft und der Steuerfahndung durchsucht. Die Gemeinnützigkeit der Treberhilfe steht zur Disposition. Insgesamt hat die Maserati-Affaire ein bundesweites Medienecho hervorgerufen und eine öffentliche Diskussion über soziales Engagement in seiner Gesamtheit verursacht. Und so verwundert es auch nicht, dass viele soziale Einrichtungen seitdem einen deutlichen Rückgang der Spendenbereitschaft beklagen.
Heuschrecken in der Sozialwirtschaft. Erste Fragen zur Treberhilfe - gestellt von Thomas von Loy vom Berliner Tagesspiegel, der wesentlich zur Aufklärung des Tatsachen beigetragen hat - erreichten mich bereits im Sommer 2008. Ob denn die Spenden- und Mittelverwendung der Treberhilfe in Ordnung sei, war die Frage. Die Antwort zu diesem Zeitpunkt war naturgemäß sehr allgemein. Seit den 90er Jahren ist allgemein ein Konzentrationsprozess in der Soziallandschaft in Berlin - und sicherlich nicht nur hier - festzustellen. Im Zuge von Kürzungen und Umstrukturierungen setzen sich in der Regel die großen Träger durch. Die Vielfalt bleibt auf der Strecke, die kleinen und lokal verorteten Träger haben am ehesten das Nachsehen, weil sie im Zweifelsfall nur wenig Widerstand entgegen setzen können. In manchen Fällen retten sich kleine Träger unter das schützende Dach der vermeintlich großen und verlieren dadurch ihr unverwechselbares Profil. Die großen wachsen und entwickeln neue Möglichkeiten. Es können Profis angestellt werden allein nur für Lobby- und Öffentlichkeitsarbeit, Spendenkampagnen und weiteres mehr. Arbeiten, die kleine Träger nur "nebenbei" erledigen können. So entstehen völlig neue Möglichkeiten, öffentliche Aufmerksamkeit zu erlangen und politische Einflussnahme auszuüben. Die uns bekannten Wohlfahrtskonzerne Diakonisches Werk, Caritas, Rotes Kreuz, Arbeiterwohlfahrt - alle sind sie so groß geworden, vor einigen Jahrzehnten. Und diese allgemeine Tendenz in der Sozialindustrie macht genau ihre Gefährlichkeit aus. Warum?
Überschüsse der Sozialfürsorge? Die aus der Maserati-Affaire zu ziehenden Schlussfolgerungen sind sehr komplex. Auf der einen Seite gibt es die Tendenz, das Problem nur in der Treberhilfe zu sehen und anzunehmen, alle Schwierigkeiten seien beseitigt, wenn der Geschäftsführer entfernt, die Eigentumsverhältnisse transparent gemacht und eine Mitbestimmung der Mitarbeiter_innen eingeführt seien. Oder, in der noch radikaleren Version, wenn die Treberhilfe abgewickelt und in einer neuen, von "seriösen" Machern organisierten Auffanggesellschaft weiter geführt werden würde. Nein, die Maserati-Affaire ist kein Einzelfall-Problem, die Öffentlichkeit hat recht - und es gibt auch genug Anhaltspunkte dafür - wenn sie vermutet, dass die Maserati-Affaire ein Strukturproblem der Sozialwirtschaft offenbart. Wenn es möglich ist, im Bereich sozialer Dienstleistungen Überschüsse zu erwirtschaften, dann wird es auch getan, so die Unterstellung. Von allen. Oder wenigstens von fast allen. Der Maserati wäre demnach also nur die Spitze des Eisberges und Ehlert besonders raffgierig und zugleich in Überschätzung der eigenen Bedeutung besonders dumm, wenn er meint, ein Bußgeld nicht zahlen zu müssen. Das System Ehlert hätte womöglich noch jahrelang funktionieren können, wenn er einfach die Klappe gehalten und den Strafzettel bezahlt hätte. Es ging um Peanuts.
Genauso falsch ist aber auch die gegenteilige pauschale Unterstellung, alle Sozialunternehmen seien von vorne herein korrupt und profitfixiert. Selbst wenn andere Sozialunternehmen Überschüsse erwirtschaften - und davon kann ausgegangen werden - sind doch Konzepte und Firmenstrategien und Unternehmensleitbilder vorstellbar, bei denen die Unternehmen den "Mehrwert" auf viele Schultern verteilen, in die Fortbildung der Mitarbeiter_innen investieren oder in Qualitätsmanagement, Maßnahmen der Betroffenenbeteiligung organisieren oder langfristig Grundstücksgeschäfte und Investitionen tätigen, nicht mit dem Ziel der privaten Bereicherung einiger weniger, sondern vielmehr mit dem Ziel einer nachhaltigen Unternehmenssicherung vor allem im Interesse der Kunden.
Es geht also nicht um die Treberhilfe und die charakterlichen Eigenschaften von Geschäftsführer_innen von Sozialunternehmen. Das Problem besteht also in den bundesgesetzlichen Regelungen für die Sozialarbeit mit Kindern und Jugendlichen, Wohnungslosen und Behinderten, dem Zuwendungsrecht und der seit den 1990er Jahren verbreiteten Philosophie, dass sich eine gelungene Sozialarbeit vor allem durch einen "effektiven Mitteleinsatz" (Output statt Outcome) auszeichnet. Für die privatwirtschaftlich organisierten Anbieter sozialer Dienste ergibt sich also die Möglichkeit, ja der Zwang, sozial bedürftige Menschen als Produkte, als Objekte von Leistungen zu begreifen und durch Optimierungsmaßnahmen erfolgreich regelmäßig Überschüsse zu erwirtschaften. Kritisiert wird im Kern das Phänomen, aus sozialer Bedürftigkeit einen Mehrwert - ja was? - herauspressen, herausziehen, herbeischummeln, schieben oder herausdrücken zu können und zu wollen. Kapitalistische Mehrwertgewinnung aus der Körper- und Beziehungs- und Motivationsarbeit, aus der persönlichen Sozial- und Integrationshilfe, aus der Unterstützungs- und Einzelfallarbeit, aus der Affektiv- und Emotionsarbeit am konkreten, bedürftigen Menschen. Das ist es, was die Öffentlichkeit offensichtlich so aufregt.

Die Entsorgung des Problematischen. Dass das Urteil in der Öffentlichkeit so hart ausfällt, hat nicht zuletzt auch damit zu tun, dass wir uns das so nicht vorgestellt haben. Dass wir uns über den wahren Charakter der Hilfen in die Tasche gelogen haben. Dass wir geglaubt haben, gemeinnützig sei selbstlos, sei ein Synonym für die gerade mal knapp erfolgende Erstattung der Aufwendungen. Dabei war das nie so. Aber wir glaubten daran.
Zumal die, die sich als Sozialunternehmer anboten, diese Arbeit zu übernehmen, uns zugleich ein doppeltes Versprechen gaben. Sie entwarfen von sich selbst das Bild der selbstlosen Helfer, die nur die recht und billig entstehenden Kosten erstattet haben möchten. Zum anderen versprachen sie, die Probleme unsichtbar werden zu lassen. Auf humane Art verschwinden zu lassen. Mit dieser Entsorgungsmentalität hat sich die Gesellschaft selbst in verhängnisvoller Weise etwas vorgemacht. Was genau mit den Leuten passiert, wollte keiner mehr so genau wissen. Aus den Augen, aus dem Sinn. Die Gesellschaft war bereit, dafür einen hohen Preis - im wahrsten Sinne des Wortes zu zahlen - gleichsam jeden Betrag, den die Helfer nannten. Nicht die Raffsucht des Hans-Harald Ehlert, sondern die Ignoranz und Gleichgültigkeit der Öffentlichkeit, sich ernsthaft um die sozialen Probleme zu kümmern, hat den Skandal der Treberhilfe verursacht. Das genau würde auch erklären, warum das Geschrei, die Empörung auf einmal so laut ist. Weil sie die eigene Schuld laut übertönen soll. Wir haben die Lösung gesamtgesellschaftlicher Probleme delegiert und wundern uns, das der Dienstleiter eigene, ganz andere Motive entwickelt.

Mit anderen Worten: Wir stehen mit dem Antrag, den wir nach intensiven Debatten in den Ausschüssen nunmehr hier in der BVV Pankow verabschieden werden (Drucksache VI-0995 Transparenz, Personalvertretung und Mindestlohn bei Zuwendungs- und Entgeltempfängern gesetzlich fixieren, beschlossen am 09.06.2010) nicht am Ende, sondern gerade mal am Anfang einer Debatte. Denn wer würde ernsthaft glauben wollen, dass die Beschränkung von Geschäftsführergehältern, die Pflicht zur Offenlegung der Unternehmensstruktur und die Pflicht zu einer tarifgerechten Bezahlung der Mitarbeiter_innen alle mit dem Problem der großen Sozialkonzerne verbundenen Probleme lösen würden.

Ich möchte auf wenigstens drei Aufgaben hinweisen, die in diesem Zusammenhang noch vor uns stehen.


a) a) Wie lösen wir das Problem, dass dieselben, die das Problem genau beschreiben (können), uns auch die Angebote zur Lösung unterbreiten? M.a.W., wie kriegen wir Auftraggeber_innen und Auftragnehmer_innen / Dienstleister_innen wieder voneinander getrennt? Häufig wird dann gesagt: Es müsse die Politik sein, die hier wieder mehr Verantwortung übernimmt. Aber hat die Politik sich nicht lange genug von genau den Expert_innen beraten lassen, die zufälligerweise genau die Dienstleister repräsentierten? Wie bekommen wir diesen verhängnisvollen Zirkel ("Wir denken uns neue Projekte aus und bearbeiten die Kostenträger so lange, bis die das finanzieren." Hans-Harald Ehlert) aufgebrochen, ohne zusätzliche neue Gremien und Strukturen zu schaffen?

b) Wir müssen noch einmal über Qualität reden. Wann genau ist ein Angebot gut? Wenn die Obdachlosen, die Behinderten, die psychisch Kranken nicht mehr auffallen, nicht mehr stören, nicht mehr zur Last lassen? Und wann ist ein Angebot effizient? Wenn es wenig kostet? Wann ist das Ziel erreicht und wer definiert, wann das Ziel erreicht ist. Noch nicht einmal in der Projektgruppe Soziales, die u.a. den Auftrag hatte, die soziale Projektelandschaft in Pankow zu evaluieren, ist diese Frage bislang annähernd intensiv diskutiert worden. Auf der anderen Seite darf aber auch nicht verschwiegen werden, dass es auch in der Kommunalpolitik durchaus ein bereits entwickeltes Qualitätscontrolling gibt, das über genau solche Fragen Auskunft geben kann. Aber insgesamt ist der Entwicklungsstand eher uneinheltlich, und gerade der Bereich der Wohnungslosenhilfe weist die meisten Rückstände auf.

c) People have the power. Es gibt ein wirkungsvolles, durchaus umsetzbares Instrument, um Fehlentwicklungen frühzeitug zu erkennen und gegenzusteuern. Dieses Instrument heißt Betroffenenbeteiligung. Denn immer dann, wenn Nutzer_innen von Einrichtungen strukturell, systematisch und grundsätzlich die Möglichkeit zur Mitwirkung und Mitbestimmung eingeräumt wird, und immer dann, wenn diese Mitwirkung freiwillig, demokratisch, unabhängig, öffentlich und im Zweifelsfall auch anonym gewährleistet wird, kommen Probleme zu einem Zeitpunkt zur Sprache, an dem noch gegengesteuert werden kann. Allein schon das dialogische Prinzip verhindert, dass eine Geschäftsleitung in entrückten Sphären Geschäftsinteressen weitab der Basis verfolgen kann. Und nicht zuletzt haben Verbraucher_innen, und dazu gehören auch die Kund_innen sozialer Dienstleistungen, ein feines und sehr genaues Gespür für Mogelpackungen, vorgeschobenes oder geheucheltes Interesse, für Funktionalisierungen im Namen der Menschlichkeit. Wer beharrlich und kontinuierlich gezwungen ist, persönlich, unmittelbar und face to face sich mit den Fragen der Verbraucher_innen auseinanderzusetzen und sich der direkten Kritik zu stellen, der wird nur dann etwas erreichen können, wenn er es mit den Betroffenen zu erreichen sucht. Ein Dienstwagen, der auch Wohnungslosen zur Verfügung steht, um sich mit anderen Betroffenengruppen zu vernetzten, eine Villa am Schwielowsee, die überwiegend Wohnungslosen zur Erholung dient, niemand hätte hier ernsthaft etwas auszusetzen gehabt.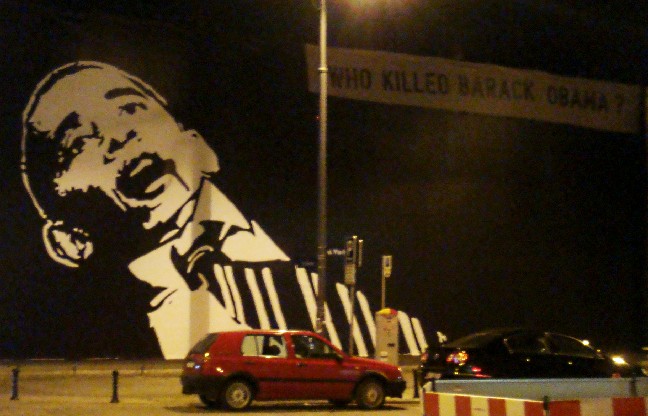 Yes, we can! Obamaism & das Prinzip Ehlert. Nach dem 08. November 2008 war klar, dass Barack Obama, der Hoffnungsträger vieler benachteiligter Bevölkerungsgruppen der Vereinigten Staaten von Amerika, der nächste und erste schwarze US-Präsident sein würde. Das Regime Bush schien überwunden. Eine bislang beispiellose, von unzähligen Amerikaner_innen getragene und internetbasierte Kampagne unter dem Slogan Yes, we can brachte Obama schließlich ins Weisse Haus. Eine von der Treberhilfe in Berliner Tageszeitungen geschaltete halbseitige Anzeige, in der Ehlert dem US-Amerikanischen Präsidenten zur Wahl gratulierte ("Der erste Sozialarbeiter im Weißen Haus"), waren für Thomas von Loy Anlass genug, seine bisherigen Recherchen bereits am 08.12.2008 in einem ganzseitigen Artikel an prominenten Stelle auf Seite 3 unter dem Titel Hol schon Mal den Maserati im Berliner Tagesspiegel zu veröffentlichen. Nahezu alles, was 15 Monate später einen unglaublichen Wirbel machen würde, war in diesem Artikel erwähnt. Nicht nur der Maserati mit Fahrer, sondern auch die anderen Dienstfahrzeuge aus der Flotte der Treberhilfe, die renovierte Villa in Caputh, in der Ehlert seinen Zweitwohnsitz hat, die Kampfpreisestrategie der Treberhilfe im Ringen um öffentliche Gelder, die Strategien, Kostenträger erfolgreich zu bearbeiten. Dabei war die Treberhilfe in den Anfängen mal ein Gegenentwurf zu den durchaus üblichen Läusepensionen, in den Menschen in Not sich selbst überlassen blieben. Ausser ein paar Kommentaren und präzisierenden Angaben im Internet hatte dieser Artikel zunächst keine weitere Wirkung. Interessant ist aber die Parallelität zu Obama. Seit der Wahl ins Weisse Haus will auch Obama kaum mehr was mit denen zu tun haben, die ihn dort in brachte. Das Yes, we can! ist längt einem I, I, I gewichen. wie Micah Sifry unlängst auf der re:publica überzeugend nachweisen konnte. Die Zustimmungswerte sinken rapide, die Erfolge bleiben ebenfalls aus, Versprechen können zunehmend nicht eingelöst werden. Ist also auch Obama nur noch einen Strafzettel weit weg von Ende der Präsidentschaft? Aber das ist eine andere Frage.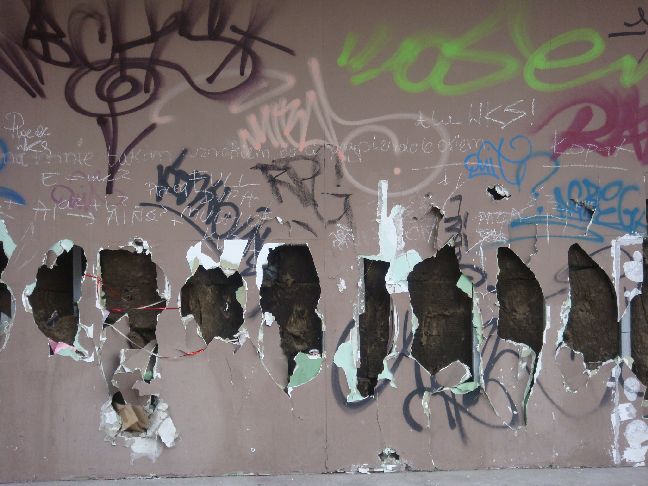 Ich komme zurück zur Ausgangsfrage der Maserati-Affaire und möchte völlig subjektiv folgendes festhalten: Viel Geld für Wohnungslose auszugeben, ist völlig legitim, denn Wohnungslose sind sicherlich ein Personenkreis, der am meisten der gesellschaftlichen Hilfe und Unterstützung bedarf. Nur muss das in einer mehrwerterzeugenden und -verwertenden kapitalistischen Gesellschaft dazu führen, dass auch hier fortwährend genau dieses versucht wird. Das System Ehlert ist also die Überspitzung einer Alltagsrealität in der Sozialwirtschaft. Sozialkonzerne, die Überschüsse erzielen wollen. Wie das funktioniert, wurde überzeugend auf der Fachtagung des Diakonischen Werks am 22.04.2010 im Rathaus Schöneberg unter dem Titel Was lernen wir aus der Maserati-Affaire? dargelegt. Ein wirkungsvoller Mechanismus zur Gegensteuerung kann nur in der Wiederaneignung von Mitbestimmungsmacht bestehen. Selbst der von Ehlert höchstpersönlich genannte Kampfpreis von 14,95 € pro Tag würde, an die Wohnungslosen direkt ausgezahlt, mehr Geld bedeuten als der übliche Hartz IV - Monatssatz. Und das ist der Kern der Sauerei: Ehlert bereicherte sich nicht auf Kosten der Steuerzahler_innen, er bereicherte sich im Kern auf Kosten der Wohnungslosen.
Stefan Schneider, 14.06.2010
(Aus der Reihe: Ungehaltene Reden in der BVV - Pankow von Berlin. Dabei gilt aber: Wenn ich mich hinsetze, und aus meinen Notizen einen Aufsatz schreibe, dann kommen mit Sicherheit nochmals ganz andere Aspekte zu Tragen als wenn ich geredet hätte)